Client Showcase: Play to Learn Preschool
Aug 15, 2022
Kajabi Product Setup
1.5 VIP Days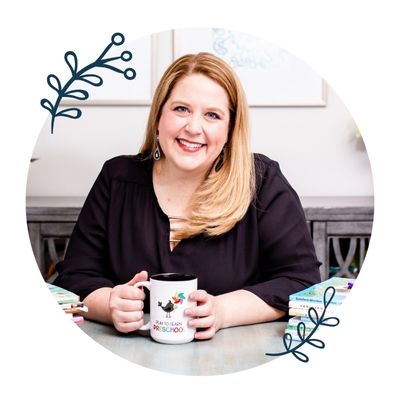 "The consensus is that we LOVE everything you've done. It looks great."
- Jamie White, Play to Learn Preschool
Jamie White of Play to Learn Preschool is a TpT seller that came to me to help her set up a very unique product in Kajabi. Instead of a typical course or membership, she wanted to create one product in Kajabi that could house ALL her TpT store resources. Anyone who purchases the product gets access to all her past TpT resources and any new ones as they get created.
Because this product includes TONS of resources, we needed it to be easy to navigate through a lot of content for members. Jamie decided to use the Tahnee theme by Penny in Your Pocket. Since oftentimes the teachers would want to search by both type of resource and by the month of the year that the resource would be used, we actually decided when setting it up to add all of the resources in twice and organize them that way. With the Tahnee theme, the left hand accordion menu is always visible so the teachers can jump between resources very easily. This all-in-one product is a full preschool curriculum filled with resources that will benefit many students.
What We Accomplished:
✔️ New custom subdomain set up
✔️ Terms of Use, Privacy Policy, and Disclaimer pages set up
✔️ Set up the product
✔️ Tahnee theme by Penny in Your Pocket matched to branding
✔️ Custom-coded checkout pages set up & matched to branding
✔️ Thank you page created
✔️ Integration with ConvertKit set up to tag them in ConvertKit when they purchase
I love hearing from clients that the process is smooth and easy! The experience of working with me is just as important as the finished product!

If you are a preschool teacher interested in getting all of Jamie's curriculum, just head to https://playtolearnpreschool.us/ to get more information!
Cheers!
*Affiliate links are present on this page. I only recommend products I use and love!
New to Kajabi? Grab my

Get Started Quick Guide

to get all your site settings in place first!
Enter your name and email to get it delivered straight to your inbox!
We hate SPAM. We will never sell your information, for any reason.