Client Showcase: Uncertainty Experts
Feb 13, 2023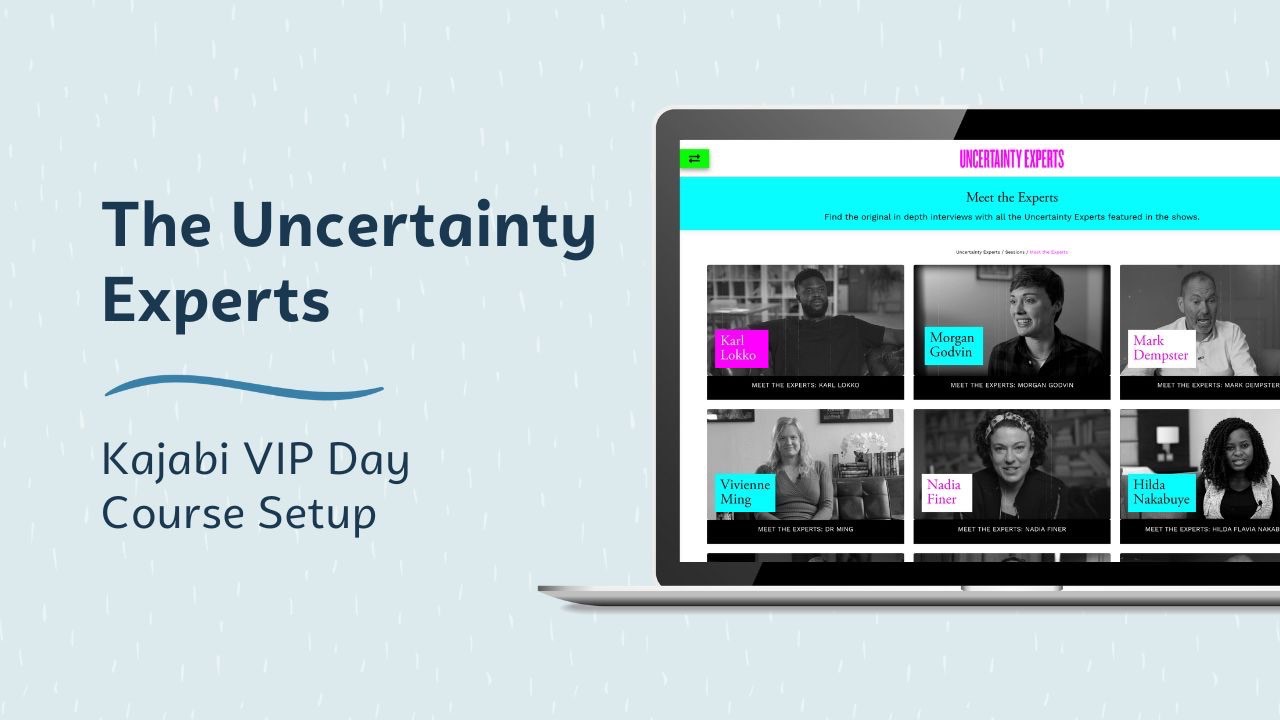 Kajabi Course Setup
1 VIP Day
"Courtney is so reassuring, thorough and personable. It really sped up something that we could sort of muddle through ourselves and have ended up with something way more professional. Felt very confident in your recommendations. Saved us so much time and confusion."
- Kate Brundle, Uncertainty Experts
"Great work - well done!"
- Sam Conniff, Uncertainty Experts
Kate came to me looking for help with getting her program, Uncertainty Experts, in Kajabi revamped. She was using the Premier theme, but wanted to make the program less "course-like" with a different user experience, so she had settled on the Flix theme by Penny in Your Pocket. The end product turned out fantastic and meets their needs much better than the original Premier theme did.
Uncertainty Experts is a self-paced program with on-demand episodes to help you learn how to worry less and do more. As they say on their website homepage, "If you don't embrace uncertainty, it becomes fear. If you embrace uncertainty it becomes energy, creativity and opportunity." The entire program was created alongside a team of top scientists at UCL and backed by neuroscience research. The first step of the program is to complete a scientific assessment to measure your relationship with uncertainty. Over the course of the program, participants complete three scientific assessments and receive a fully customized Uncertainty Tolerance Report showing their progress. It is definitely one of the more unique programs I've set up in Kajabi! Learn more here!
One thing that we did was set up the content so that it is locked based on completion of a certain lesson. This forces participants to complete the lessons (or sessions as we called them) in the order they need to complete them in versus having access to everything at once and bouncing without going in a particular order. The Flix theme allows for the mark as complete button to be removed completely so that they have to watch the video to at least 90% for the lesson to be considered completed. If the lesson has an assessment, they have to actually complete the assessment questions for the lesson to be completed. (If the mark as complete lesson is available, they could technically just click the button to mark the lesson as complete without watching the video or completing the assessment questions.)
To take this a step further, in the Flix theme you have the option to actually remove the video controls as well if you don't want them to be fast forward through the video, but actually watch the entire thing. With these new settings, the program participants can complete all the videos and assessments in the order they need to so that they can improve their tolerance to uncertainty.
What We Accomplished:
✔️ Rearranged the flow of the content itself for a better user experience
✔️ Flix theme by Penny in Your Pocket matched to branding
✔️ Added new branded thumbnail images
✔️ Changed the content schedule to "locked" so that members have to proceed through content in a certain order, but can complete it at their own pace
✔️ Added automations to add tags to each member when lessons were completed to trigger email sequences reminding them to come back and complete the next lesson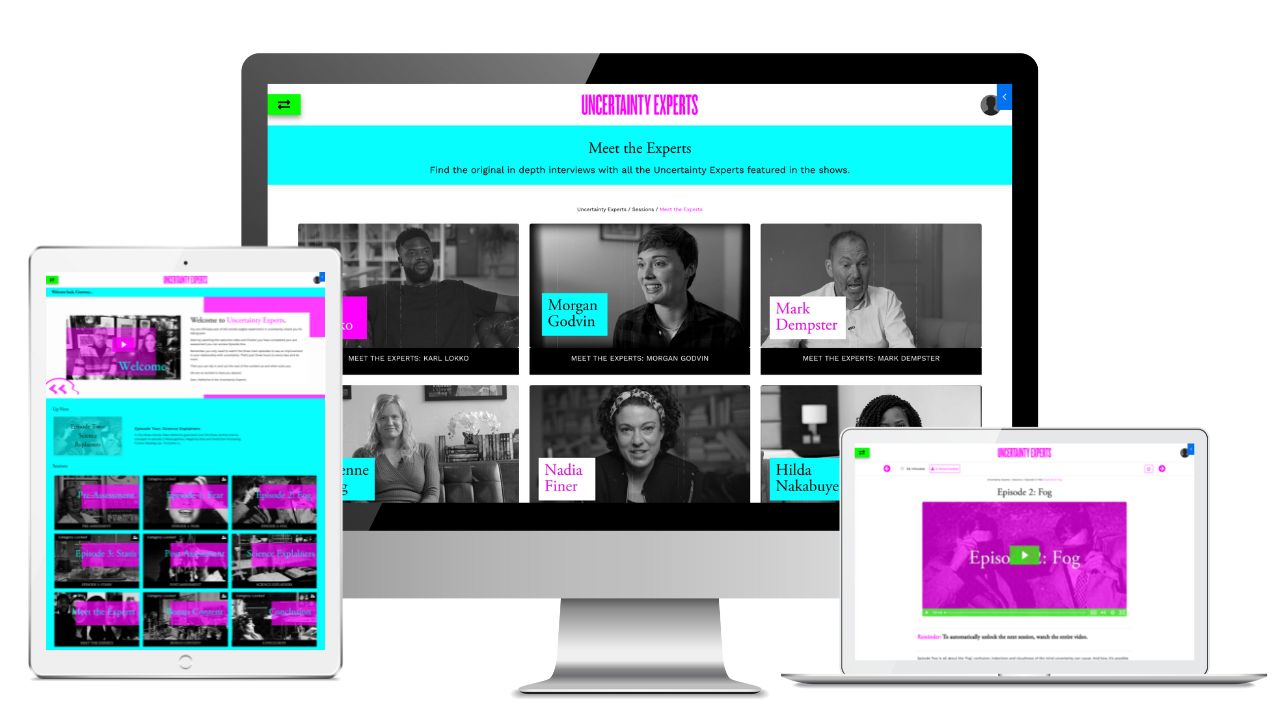 Kate and Sam were absolutely wonderful to work with! They did a fantastic job ahead of time prepping all of their branding info and content and it allowed us to get SO much done on the VIP Day!
Ready to save SO much time setting up your course or membership like Kate and Sam? Just head to courtneyibinger.com/day to get all the inside scoop on what it's like to book a VIP Day with me.
Interested in finding out what your Uncertainty Tolerance is? Definitely go check out Uncertainty Experts here! The work they do is fascinating!
Cheers!
New to Kajabi? Grab my

Get Started Quick Guide

to get all your site settings in place first!
Enter your name and email to get it delivered straight to your inbox!
We hate SPAM. We will never sell your information, for any reason.